It is of great honor to be part of this site where animal lovers meet!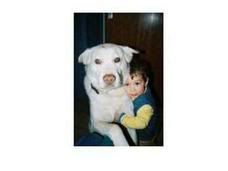 Having a 17 month old toddler and a 7-yr. old wolf-dog, Trust counts! You see, even before C2 and C3 were born, we already had Jake. We adopted him when we were still living in New York on 1998, and brought him all the way here
(Germany)
on 2000. And since the time we had him, there is no way I could even imagine NOT having him around.
He loves our family above all. He opens the front door for me when I accidentally leave my keys. He once protected me from 3
psychos
bad people in New Jersey. He blocked a rottweiler who was on the loose and was aiming for my daughter. He once helped my sister from robbers who wanted to enter our home. He is my bunso C3's sled puller in the snow. He is, he is, he is....
PRICELESS!
this is just an introduction of our many escapades.